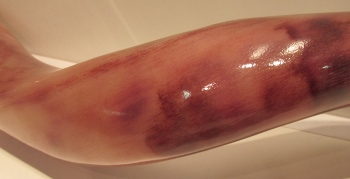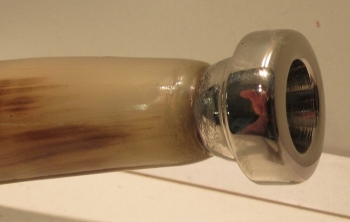 Fully Polished

A Clear High Gloss Finish has been applied to the Outside of the Shofar to give it a Brilliant Shine and to the Inside to Eliminate Odor
Built in 7C Metal Trumpet Player's Mouth Piece

Very Easy To Play

Musical Instrument Sound Quality
Have you struggled to try and play a Yemenite Shofar with too small of a mouth piece?

Do you need a Yemenite Shofar with more room for your lips to easily fit into the mouth piece?

This Trumpet Players Dream Yemenite Shofar may just be what you have been looking for !

The metal Trumpet Mouth on this Trumpet Players Dream Yemenite Shofar gives you more lip room
than any other Yemenite Shofar making it by far the Easiest to Learn to Play.
$1377.00 #TRUMPDREAM

This package includes a Free velvet carrying case plus the Shofar Man's 7 DVD teaching series about the Shofar.
Attention International Customers
Shipping prices on the shopping cart are for United States customers only. Before placing an order to be shipped Outside the United States you will need to phone or email your order to us to obtain a shipping quote. Once we have your order and your approval on the shipping method and shipping amount we will send you an invoice for payment.
email to: shofarorders@gmail.com or call 219-762-7589