48 Inch Rare Black / Dark Brown Yemenite Shofar

Over the Years we have had many requests for a Black or Dark colored yemenite.
This is the closest we have ever had to a Black Yemenite.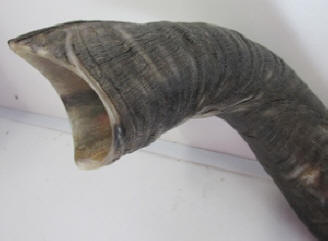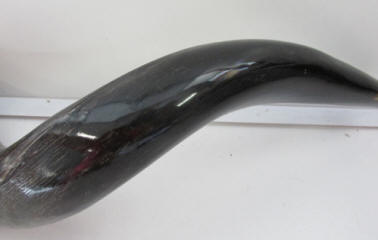 Rugged Rustic Natural Look
Large Bell

Large Well Defined Keel
XLarge Easy Play Mouth Piece
Plays a Full Range of Notes

Low Rumbling Bass Note
You Will Want To Call To Hear This Shofar 219 250 2187
$1333.00 - #YEM48BLK

---
39 Inch Very Rare Fully Polished Black Yemenite Shofar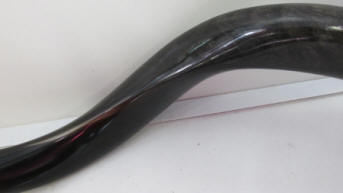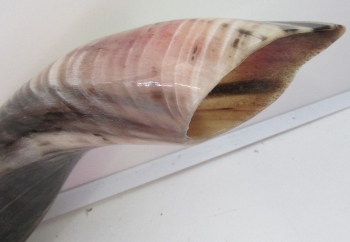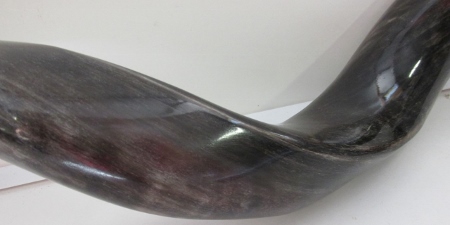 In 20 years of Shofar Ministry, I have inspected Thousands of Yemenite Shofars
and this is the Darkest or the Blackest Fully Polished Yemenite I have Ever seen!
I have had so many people request a Black Yemenite over the last 20 years.
This Shofar is the closest I have ever seen to a completely Black Fully Polished Yemenite
This is Truly a One of a Kind Collector's Shofar!!
Tiger Striped Bell
Nicely Shaped Body
X-Large Easy Play Mouth Piece
Fantastic Sound Quality
To Hear it Give us a Call at 219-762-7589
$3333 - #YEM39BLK
---
If you would like to see a Very Rare Pair of Solid Black Twin Yemenite Shofars go to this page and scroll down to the 45 inch size
http://www.theshofarman.com/carttwins.htm