The Last Trump
Rare 53 Inch Fully Polished Yemenite Shofar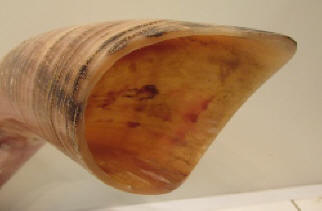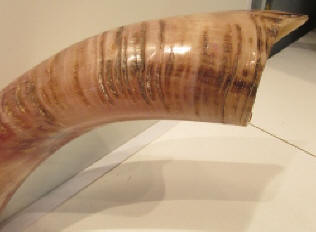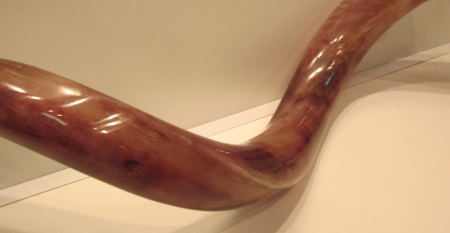 Huge Bell
Huge Body Size
Huge Voice
Low Base Note
Extra Large Easy Play Mouth Piece
The Voice of this Shofar Proclaims, The King Is Coming!!
You Must Call To Hear It!
$2777.00 - #YEM53LSTRUMP
Attention International Customers
Shipping prices on the shopping cart are for United States customers only. Before placing an order to be shipped Outside the United States you will need to phone or email your order to us to obtain a shipping quote. Once we have your order and your approval on the shipping method and shipping amount we will send you an invoice for payment. email to: shofarorders@gmail.com or call 219-762-7589.
---
The Last Trump Professional Odorless Series
Rare 53 Inch Half Polished and Half Natural Yemenite Shofar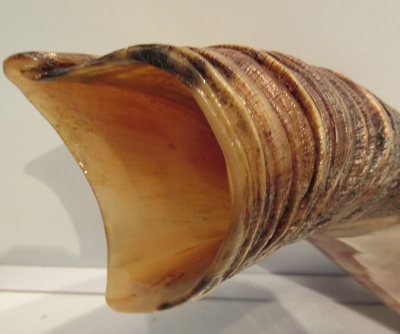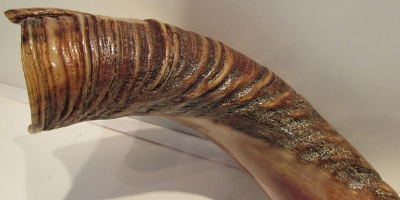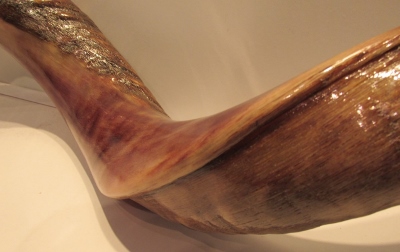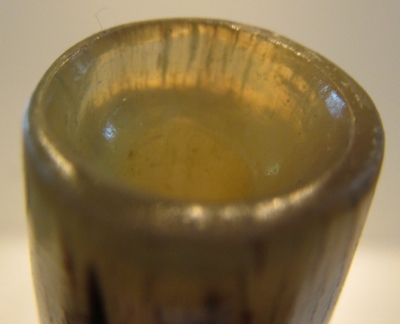 This is the only 53 Inch Last Trump Odorless Professional Series Yemenite we have ever had.
It has A Clear High Gloss Finish applied to the Outside of the Shofar to give it a Brilliant Shine
and to the Inside to Eliminate Odor. No Animal Smell.
This is the Rolls Royce of Shofars!
Majestic Shape - Great Show Piece - Large Body Size
If your looking for a Very Rare one of a Kind Trophy Sized Collector Shofar this could be the one for you!
Half Natural / Half Polished
Big Body Size - Big Bell - Big Mouthpiece - Big Sound

Exceptional Sound - Low Rumbling Bass Note

Be sure to call and hear the sound of this one 219-762-7589
$3777 - #TRUMP53OD