STANDARD RAM HORN SHOFAR PACKAGES
All ram horns on this page 17" or larger come with free velvet carrying case, Lucite display stand, shofar book and shofar DVD.
The Shofar Man is your source for shofar, shofars, rams horn, ram's horn, ram-horns, rams horns, ram's horns, rams horn shofar, shofar, shofars, ram horns, ram horn shofar, and ram horns shofar.
The Shofar Man is more than a business, it is a calling!!
The Shofar Man has a huge inventory of Shofars in stock IN THE UNITED STATES! All orders received by 2 pm ship the same day, reaching most of USA in 3-4 BUSINESS days. To most parts of the world, in 5-7 BUSINESS days.
Overnight and 2nd Day Air available upon request.

FOR A LIMITED TIME,
The Shofar Man is offering a FREE Velvet Rams Horn Shofar Bag (up to a $20.00 Value) on 17" or larger Rams Horn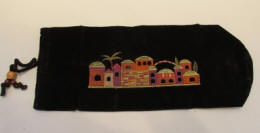 A FREE Shofar Stand (a $11.00 Value) on 17" or larger Rams Horn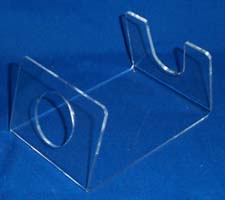 A FREE Book and 6 DVD set on the Shofar (a $80.00 Value) on a 13" or larger Rams Horn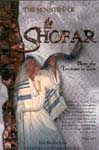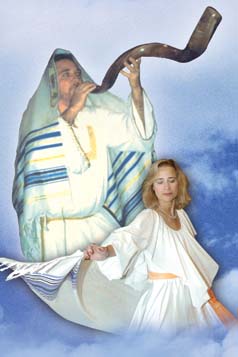 TOTAL VALUE OF ALL FREE GIFTS IS $111.00.
AT THESE LOW LOW PRICES, EVEN IF YOU DO NOT NEED EVERY PRODUCT, YOU CAN SPLIT UP THE PRODUCTS AND USE THEM AS WONDERFUL LOW COST GIFTS FOR YOUR SYNAGOGUE, CHURCH, FRIENDS, OR FAMILY. THESE PRODUCTS ARE SO INEXPENSIVE, YOU CAN AFFORD TO BE A BLESSING TO SOMEONE TODAY!
Does Not apply to Silver Shofars, Leather Shofars, Christian Shofars, Messianic Shofars, or Twin Shofars.
(Occasionally we do run out of these items. If we run out of a free item, a gift of our choosing with an equal or greater value will be substituted.)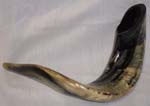 Rams Horn Shofar

Sizes 10" to 12" Rams Horn Only

Sizes 13" to 16" Rams Horn include Book & 6 DVD Set

Sizes 17" and up Rams Horn include Book & 6 DVD Set Plus Free Stand, Plus Free Bag.
Attention International Customers
Shipping prices on the shopping cart are for United States customers only. Before placing an order to be shipped Outside the United States you will need to phone or email your order to us to obtain a shipping quote. Once we have your order and your approval on the shipping method and shipping amount we will send you an invoice for payment. email to: shofarorders@gmail.com or call 219-762-7589.
10-11" Rams Horn Shofar
#RAM1011
$39.99


***OUT OF STOCK***

12" Rams Horn Shofar
RAM12
$49.99
13" Rams Horn Shofar
#RAM13
$54.99
14" Rams Horn Shofar
#RAM14
$79.99
15" Rams Horn Shofar
#RAM15
$99.99
16-17" Rams Horn Shofar
#RAM1617
$149.99
18-19" Rams Horn Shofar
#RAM1819
$179.99

***OUT OF STOCK***

20" Rams Horn Shofar
#RAM20
$229.99
21" Rams Horn Shofar
#RAM21
$279.99
22-23" Rams Horn Shofar
#RAM2223
$299.99
24" Rams Horn Shofar
#RAM24
$389.99
25" Rams Horn Shofar
#RAM25
$439.99
26" Rams Horn Shofar
#RAM26
$509.99
*The Shofar Man personally sounds every shofar when it arrives from our suppliers in Israel. The shofars that have a crisp, clear repentant cry and a vibrant battle cry are set aside for those who are serious about sounding the shofar. Don't settle for anything less than The Shofar Man's exceptional sounding shofars.

Click Here To Add Exceptional Sound and Mouthpiece Options