23 Inch Rare Green Rams Horn Shofar
This 23 inch is a very rare green rams horn shofar.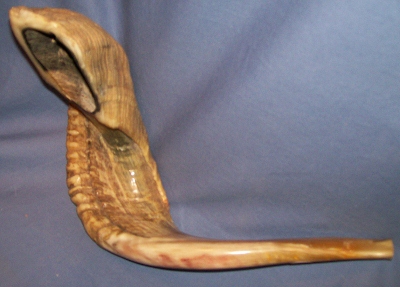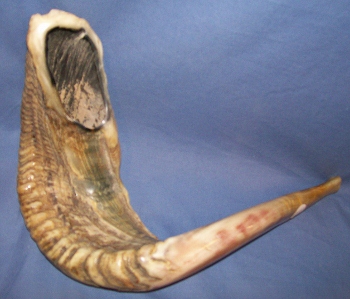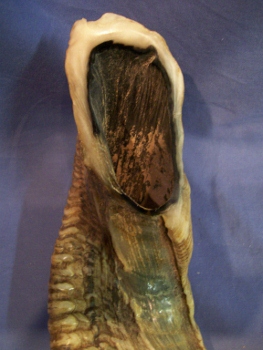 Pictures do not do it justice. Exceptional Sound Quality. Large mouth piece. Very easy to sound. You will definitely want to call and hear this one 219-762-7589.
$1777.00
Attention International Customers
Shipping prices on the shopping cart are for United States customers only. Before placing an order to be shipped Outside the United States you will need to phone or email your order to us to obtain a shipping quote. Once we have your order and your approval on the shipping method and shipping amount we will send you an invoice for payment. email to: shofarorders@gmail.com or call 219-762-7589.
---
25" KINGS RAMS HORN SHOFAR - RARE COLLECTORS SHOFAR
King Rams Horn Shofars are horns that have red, green, blue, silver, brown or yellow paint on them.
It is customary for the natives to paint the horns of the one ram in a pack who is
the largest and the meanest. He is the leader or "king" of that pack.
The manufacturers generally do not sell king rams horns, so it is very rare to find one.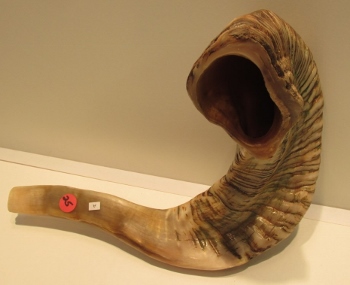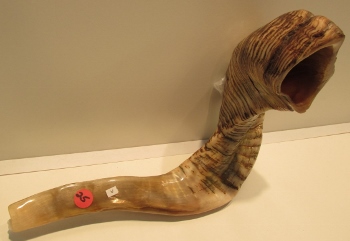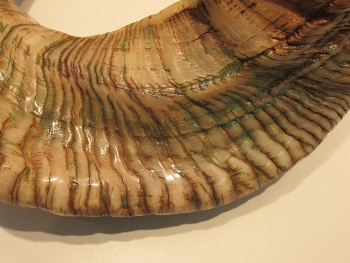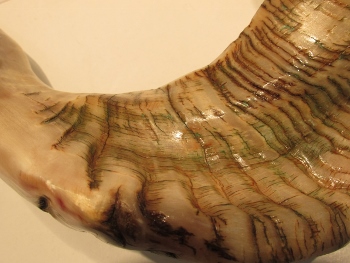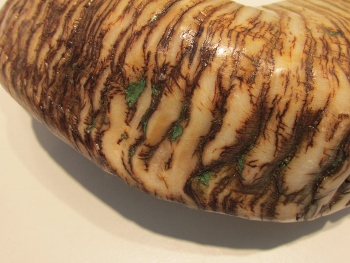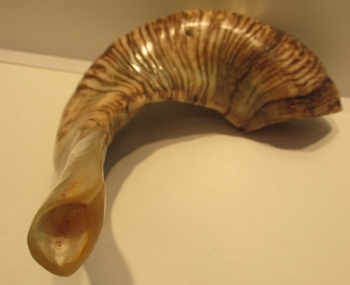 This King Ram is a ONE-OF-A-KIND rare find
Rare Size for a King Ram - Huge 26 Inch
Rare Colors for a King Ram – Green
Almost Round Extra Large Mouth Piece - Easy to Play
Dynamic Sound Quality - A Voice that will shake the atmosphere
TRULY ONE OF A KIND COLLECTOR'S ITEM
$1777.00 - #KING25GREEN