CLICK TO RETURN TO ALPHABETICAL PRODUCT INDEX ON HOME PAGE

24 Inch Cobra Rams Horn Shofar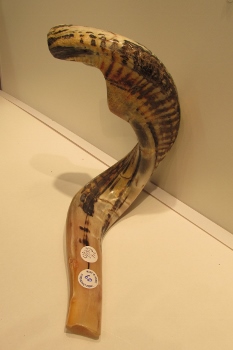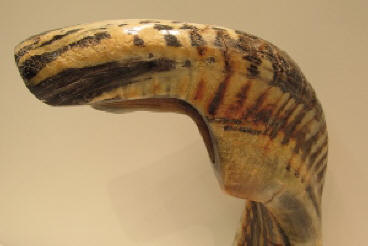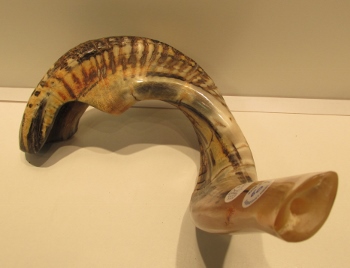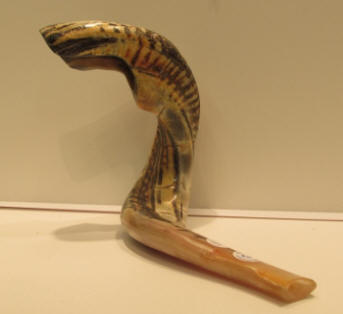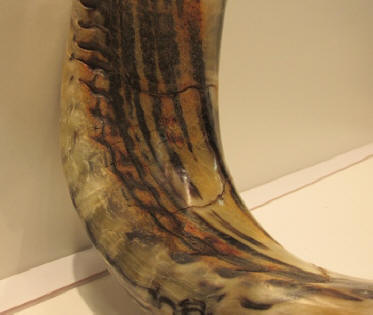 Very Rare - One Of A Kind - 24 Inch Cobra Rams Horn Shofar
We Call This Rams Horn The "Cobra".
It Looks Like A Snake Standing Up, Getting Ready To Strike.
It Has A Bunch Of Colors Mixed Together Including: Cream, Orange, Light Brown,
Green, Black, Amber, Rust, Jade, Gold, Medium Brown, Ivory, Yellow, Dark Brown And Much More.
This is Nature At Its Best - A Real Work Of Art!
It Has A Tiger Stripped Pattern On The Belly.
A Zebra Stripped Pattern On The Side.
A Marble Pattern On The Back And Fire Marking In A Few Places.
When Looking At The Finish Close Up It Has The Appearance Of Snake Skin.
Huge Easy Play Mouth Piece!
Sharp, Piercing, Striking Voice!
This Is Truly A One Of A Kind Shofar! You Will Never See Another Just Like It!!
Attention International Customers
Shipping prices on the shopping cart are for United States customers only. Before placing an order to be shipped Outside the United States you will need to phone or email your order to us to obtain a shipping quote. Once we have your order and your approval on the shipping method and shipping amount we will send you an invoice for payment. email to: shofarorders@gmail.com or call 219-762-7589.