31 Inch Gigantic Grand Daddy Rams Horn Shofar
This is the biggest ram horn shofar we have ever seen! Grand Daddy of all rams horns.
Truly a one-of-a-kind.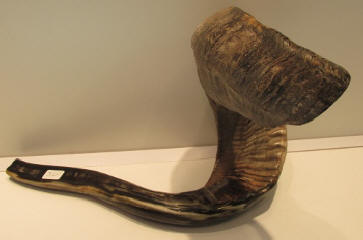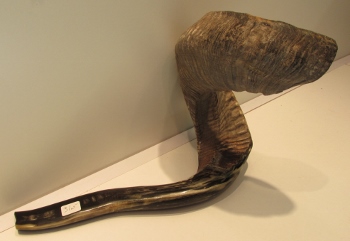 Enormous Beautifully Twisted Shape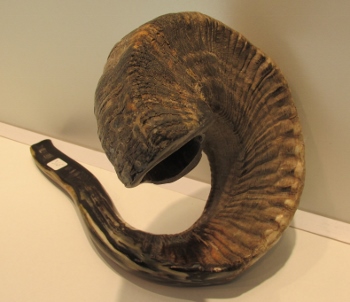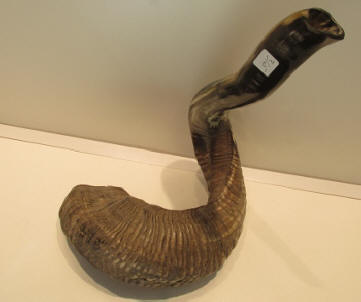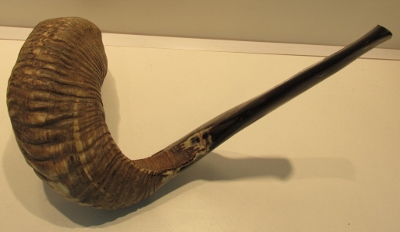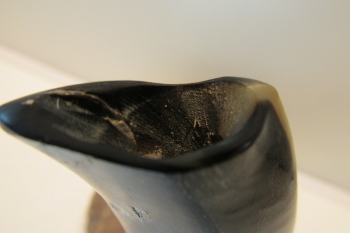 The mouth piece has a slight tip or dimple on the top making it the perfect place for the
upper lip to fit into for easy front blow playing.
This Giant Moroccan Rams Horn measures 31 inches at its widest points, around the curve.
This is the only 31" Rams Horns that we have ever seen!
With its Large Mouth Piece it is Easy to Play. It produces a sound equal to its giant size.
This horn has an earth shaking voice!!
You will want to call to hear this one-of-a-kind, trophy sized collector's shofar. 219-762-7589
$4333.00 - #RAM31GD
Attention International Customers
Shipping prices on the shopping cart are for United States customers only. Before placing an order to be shipped Outside the United States you will need to phone or email your order to us to obtain a shipping quote. Once we have your order and your approval on the shipping method and shipping amount we will send you an invoice for payment. email to: shofarorders@gmail.com or call 219-762-7589.
---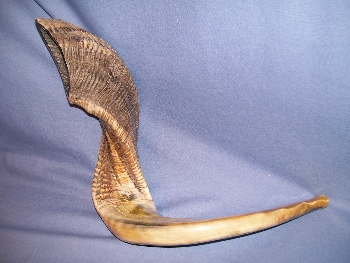 Enormous Beautifully Twisted Shape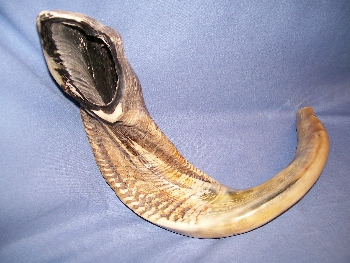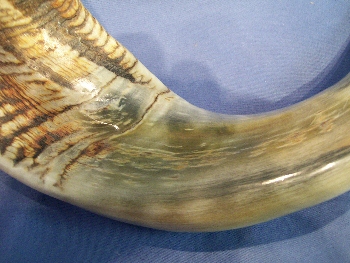 Large Bell - Beautiful mix of colors and hues: green, teal, black, yellow, gold, orange, rust, gray, beige, cream and several others.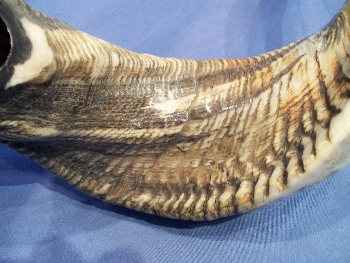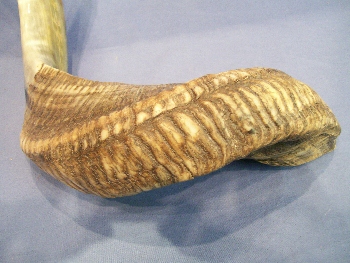 Unique pattern with multiple shades of brown. Natural rugged finish.
This Giant Moroccan Ram Horn measures 30 1/4 inches at its widest points, around the curve.
This is the only 30" Rams Horns that we have ever seen!
With its Huge Mouth Piece it is Easy to Play. It produces a sound equal to its giant size. This horn has an earth shaking voice!!
You will want to call to hear this one-of-a-kind, trophy sized collector's shofar. 219-762-7589 #RAM30GD
$3333.00
***SOLD***
---
29 Inch Giant Rams Horn Shofar
Super Rare - One of a Kind - Enormous Ram Horn Shofar - Huge Mouth Piece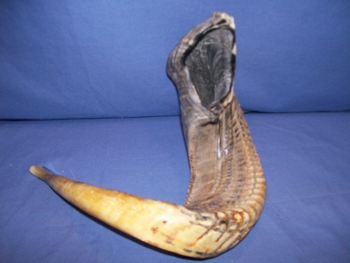 Huge Ram Horn - Front View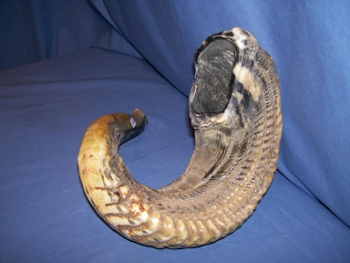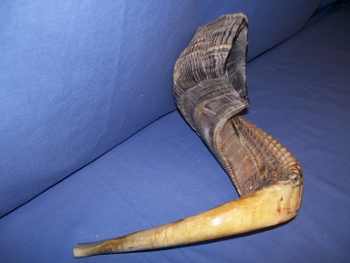 Enormous Rams Horn Shofar - Side View Extra Large Rams Horn Shofar with Great Shape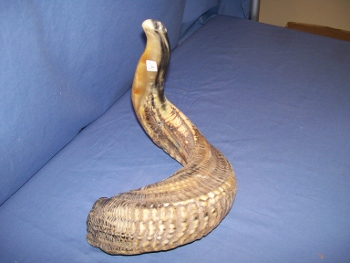 Large Easy to Play Mouth Piece Very Masculine Natural Finish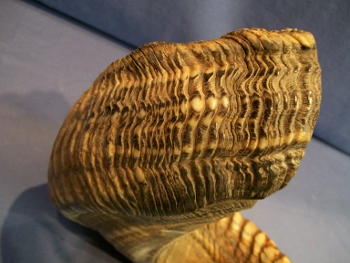 Very Unique Black / Cream Striping

This Giant Moroccan Ram Horn measures 29 1/4 inches at its widest points, around the curve.
This is one of only three 29" Rams Horns that we have ever seen!
With its Huge Mouth Piece it is Easy to Play. It produces a sound equal to its giant size. This horn is a real screamer.
You will want to call to hear this one of a kind, trophy sized collector's shofar. 219-762-7589
$2333.00
**** SOLD ****
Call to see the largest size available 219-762-7589