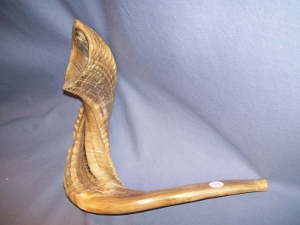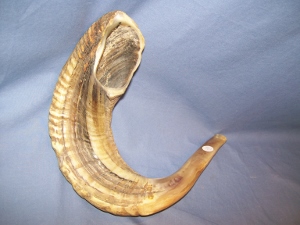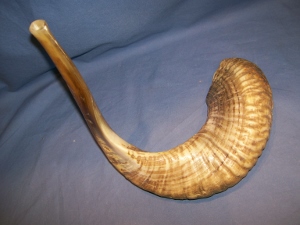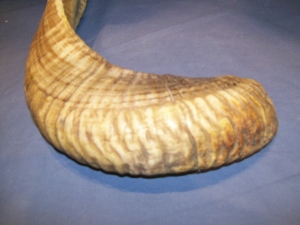 27 " Bass Note Rams Horn
Big Body
Unique Twist
X-large, Nicely Flared, Easy Play Mouth Piece
Low Rumbling Bass Sound
This rams horn has the best bass sound we have ever had!
You will want to call to hear this one. 219 250 2187
---
28" Low Bass Note Professional Quality "Odor Free" Rams Horn Shofar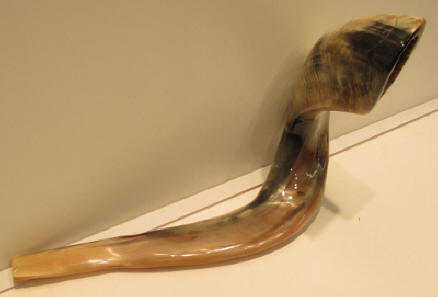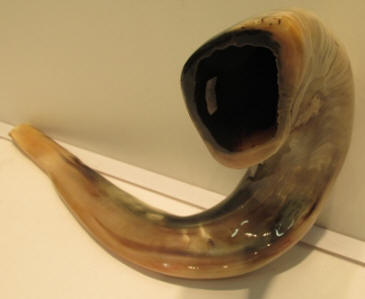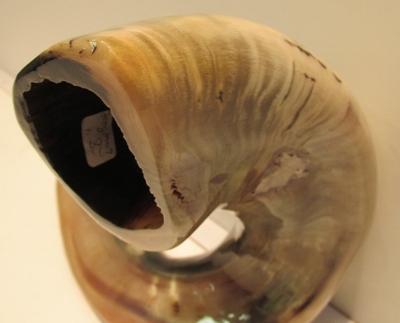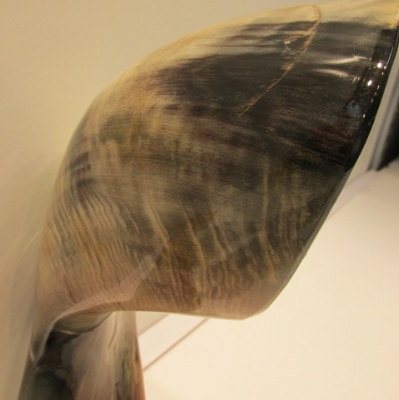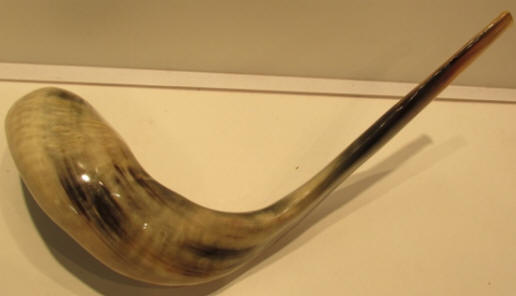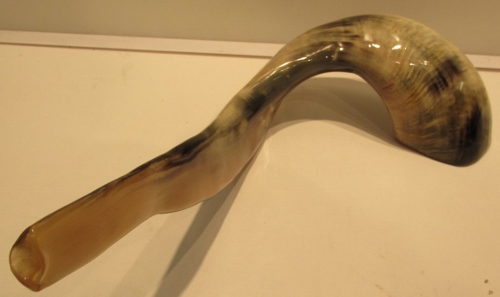 This Low Base Note Professional Odorless Rams Horn Shofar has been Meticulously Cleaned and Finished by a Perfectionist,
who happens to be the Owner of a Dental Lab.
A Clear High Gloss Finish has been applied to the Outside of the Ram Horn to give it a Brilliant Shine and to the Inside to Eliminate Odor
Highest Sound Quality
Plays 3 Notes
Low Rumbling Bass Note
Loud Vibrant Voice!
Long Neck
Beautiful High Gloss Finish
Beautiful Vibrant Colors: Beige, Jade, Gray, Gold, Brown, Yellow, Green, Burgundy, and Amber with
Black Striping Very Large - Easy to Play Mouth: Piece
This is the Biggest Battle Cry Rams Horn we have ever had!
One of a Kind Collector's Item!
The Shofar Man takes the best sounding Rams Horn Shofars and selects the best of them
to be made into The Shofar Man's Professional Quality Shofars!

You will Definitely want to Call and Hear this Great Shofar! 219-762-7589
This package includes a Free velvet carrying case, the Shofar Man's 8 DVD teaching series about the Shofar,
The Shofar and the Voice of God book and The Ministry of the Shofar book.
This Package has been put together to help Mentor those the Father is Calling to Sound the Shofar!
$2777 - #RAM28BASS