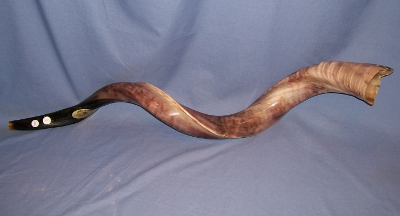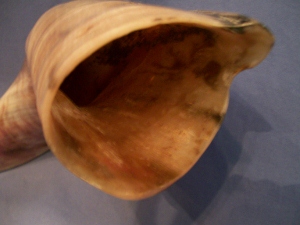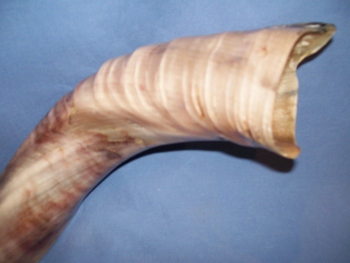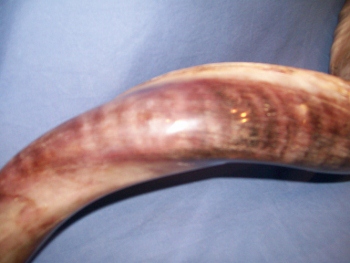 This 46" Big Bell Yemenite features a huge body, a huge bell that measures 10 1/2" around and a beautiful mix of colors. This musical instrument quality shofar offers a full range of sound. The low notes sound like a fog horn. It is a must to call and hear this one 219-762-7589.
$977.00 - #YEM46BIGBELL
Attention International Customers
Shipping prices on the shopping cart are for United States customers only. Before placing an order to be shipped Outside the United States you will need to phone or email your order to us to obtain a shipping quote. Once we have your order and your approval on the shipping method and shipping amount we will send you an invoice for payment. email to: shofarorders@gmail.com or call 219-762-7589.