27 Inch Through the Fire Shofar
Round Mouth - 27 Inch Through the Fire Shofar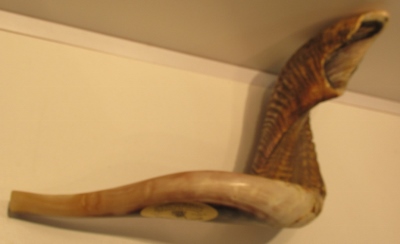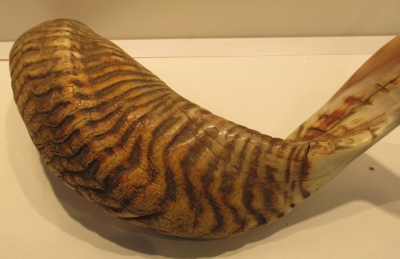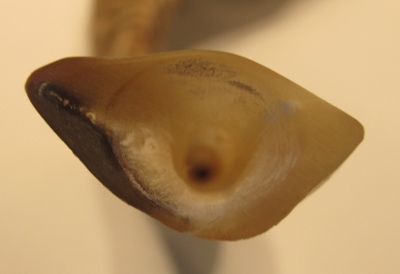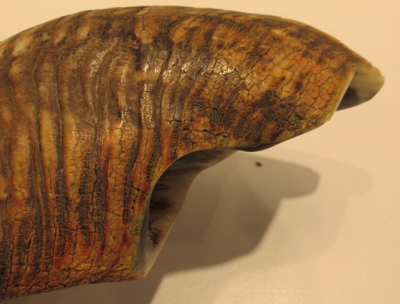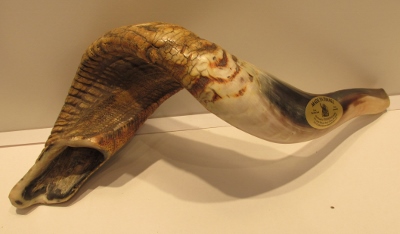 We call this 27" Beautifully Twisted Shofar
"Round Mouth - Through The Fire"
When this Shofar is Sounded, I hear the Cry, the Travail of a Father's Heart for His Lost Sons and Daughters. The Sound of this Voice can literally Drive a Person to their Knees. Enormous Size, Beautiful Twists and Awesome Voice make this Shofar a Rare One of a Kind! There are very few horns this big with unique twists, a great voice and Fire Markings. This is the biggest twisted ram horn we have ever had with a Round Mouth Piece and rare Fire Markings. Give us a call to hear it - It May Knock You Off Your Feet! 219-762-7589.
The Round Mouthpiece Makes This Shofar Very, Very Easy to Play.
Many people who blow yemenite shofars will often struggle to blow a rams horn because they are used
to the big round mouthpiece on a yemenite and not the oblong or football shape of most rams horn.
This makes it hard for some shofar sounders to go back and forth between the 2 different shaped mouthpieces.
With the very large round mouth piece found on this huge 27" rams horn, it is very easy to switch back and forth
between a yemenite and this rams horn.
This is the only 27 inch rams horn we have had with an almost round mouth piece as big as a yemenites.
The sound of this ram horn is excellent. You will want to call to hear it. 219-762-7589

$ 2977 - #RAM27FIRE
Attention International Customers
Shipping prices on the shopping cart are for United States customers only. Before placing an order to be shipped Outside the United States you will need to phone or email your order to us to obtain a shipping quote. Once we have your order and your approval on the shipping method and shipping amount we will send you an invoice for payment. email to: shofarorders@gmail.com or call 219-762-7589.
---
27" Through the Fire Shofar



$2777.00

***SOLD***