--------------------------------------
SHOPPING CART HOME
Anointing Oil
Artwork by Bracha Lavee
Books
Chanukah & Shabbat Candles
Davidic Dance
Davidic Praise Harps
Dead Sea Salts & Cosmetics
Gifts
Gifts by Artist Emanuel
Harps
Havdalah Sets
Israel Flags
Jewelry
Kiddush Cups
Kippot/Yarmulkas
Menorahs
Mezuzahs
Passover Plates
Posters
Praise Flags
Robes
Scented Candles & Perfumes
Shabbat Candlesticks
Shofar Drawing (FREE)
Shofars
Shofars Across America
Shofars Around the World
T-Shirts
Tabernacle Set
Tallits (Prayer Shawls)
Tallit Bags
Tallit Clips
Tambourines
Temple Trumpets
Tzitzit/Tekhelet
Torahs
Videos/DVD's/CD's
Worship Music
YouTube Shofar Videos

View Shopping Cart

MESSIANIC PRAYER SHAWL - TALLIT - PRAYER SHAWLS - FREE TALLITS TEACHING CD
Prayer Shawl are often called Tallit, talit, tallits, tallit Prayer Shawl, Jewish prayer Shawls, Hebrew Prayer Shawl, Tallit Katan, Tallis, Talis, Talleisim and are sometimes used in Prayer Shawl ministry. The Shofar Man has beautifully knitted Prayer Shawl in every imaginable Prayer Shawl pattern for men as well as Tallit for women.


FREE PRAYER SHAWL
24x72" Traditional Lightweight Tallit
(A $50 Value)
Available in 10 Colors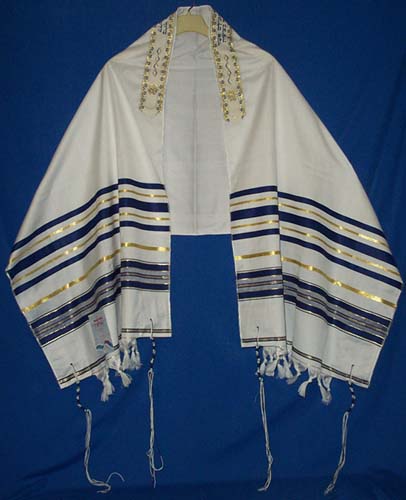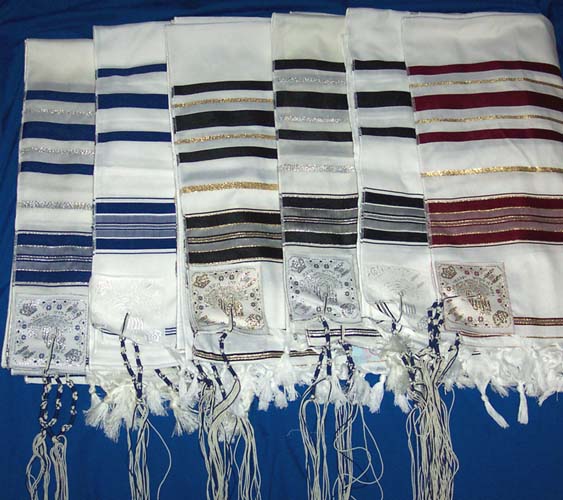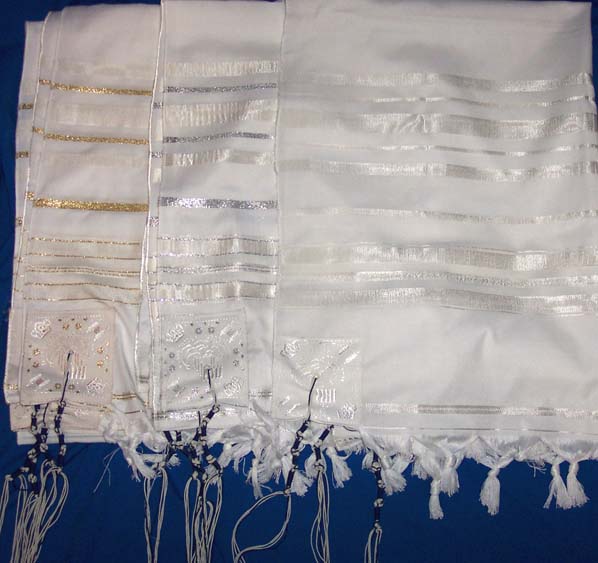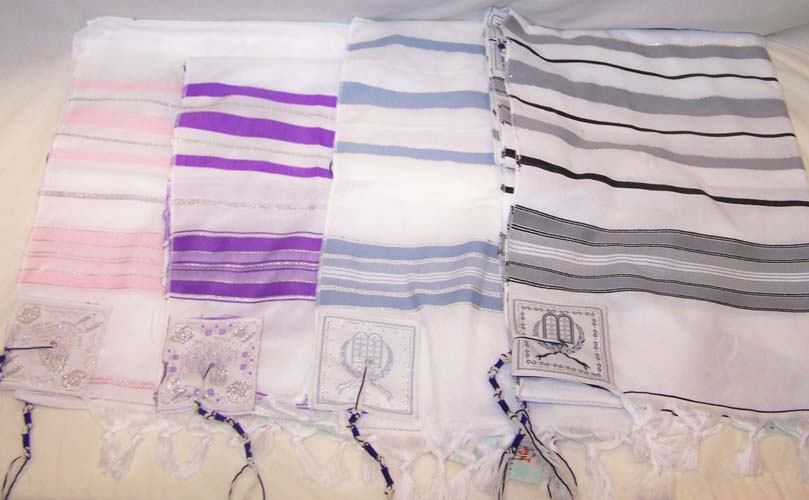 The above prayer shawl is free with the purchase of any prayer shawl on this page priced at $60 or more (does NOT apply to prayer shawl kits). Color will be determined by availability at the time of filling your order. You can pick your first and second choice of color, and we will honor it if we can. If no choice is indicated, we will select one for you.
Free Prayer Shawl (A $50 Value)
Free Audio Tape (A $7.00 Value)
Free Shipping (A $25.00 Value*)
Value of All FREE GIFTS When You Purchase Select Shofar Man Tallits is $83.00.
*Our major competitors are located in Israel. This shipping value represents the minimum you would pay to have a tallit shipped from Israel.