Return of Christ Silk Praise and Worship Flag Banner
All flags are made from the highest quality silk, giving it a lightweight, natural, smooth flow.
These flags have the look of a rich oil painting.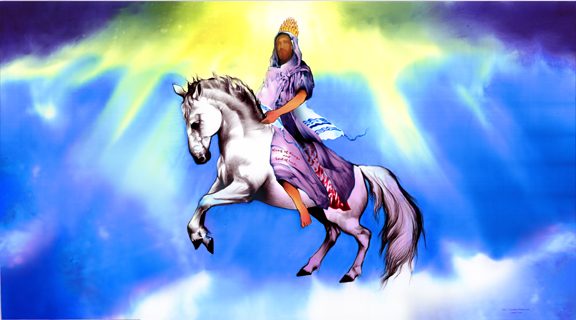 Measures 41"X84"
All flags are surged and cased and include a 12 ft telescoping pole.
Order Below -$399
****We are discontinuing all silk flags. We have one demonstration model of the flag left on this page. You can purchase this last flag for only $200 including pole.
To place your order give Jim a call at 219-250- 2187
Click Here for Shofar Call to the Nations Flag
Please allow 3-4 weeks for delivery. These flags are made as orders are received. Once your order is processed it CAN NOT be cancelled for any reason. These special order flags can not be returned for any reason.